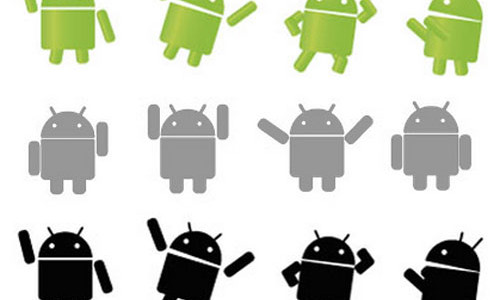 The internet continues to empower the consumer – providing for an abundant amount of alternate choices for mobile calls and service. No longer are people chained strictly to the powerful telecom companies for their cell phones. If you want to save money and make calls anywhere in the world through the power of VoIP (Voice over Internet Protocol), these are the top five apps to do it on an Android.
Skype
Skype is arguably the most well known service of these five – and for good reason. It was the first major program that allowed consumer-level users to make free VoIP calls and texts to its userbase, as well as external phone calls. Skype's practically ubiquitous, and has a massive following numbering in the millions.
The app is well designed for Android (and iOS for that matter) and has gone through numerous iterations, each time honing in on the end user experience and features. Skype does have some paid services for making calls outside of its user base, but the majority of users who make daily use of Skype send unlimited free texts or calls to other Skypers.
Viber
Viber is a fantastic alternative to Skype for VoIP and free texting. It provides free calls and texts to anyone who is also a Viber user (even cross-platform users), as well as very affordable calling to landlines or mobile numbers. Viber is especially popular with those that travel abroad, as it is requires very limited amounts of data to maintain full functionality – making practically any WiFi, 3G or even EDGE networks viable ways to connect anywhere in the world.
Another seamless benefit of Viber is that it automatically integrates with your contact list – and finds if any of those contacts are Viber members as well. This makes it incredibly easy to get started with Viber, and as the userbase continues to expand daily, it is likely that at least some of your contacts will be able to call and text you for free.
Viber also provides location sharing, push to talk, group messaging, even video calls and messaging. Viber 5.0 was just released for Android, and is one of the best rated versions yet.
fring
One of the earliest competitors to Skype, fring is an international VoIP staple around much of the world. Like Skype and Viber, it provides free calls and texts to its own userbase, as well as cheaply priced (about comparable to Viber) external calls and texts.
Fring's best feature for many of its users is its ability to quickly and easily set up group video conferencing, something that Skype can do as well, but many users find fring's service and quality superior to that of Skype. As there isn't as broad of a userbase or as much technical resources and support behind it – fring just doesn't stack up to the monster in the room, but still is an excellent app.
Nimbuzz
With over a hundred million users in 200 countries worldwide, nimbuzz is one of the largest VoIP networks in the world. Nimbuzz prides itself on its call quality and very low droprate, something which some of the other carriers lack. Cross platform across PC and Android, Nimbuzz allows its users to make calls to other Nimbuzzers absolutely for free.
It ranks in this list due to its popularity and legendary call quality, but isn't quite as feature rich as some of the other apps out there, with no video calling aspect and limited support through rich media. As it continues to gain international steam, it is likely these features will be added in the future. If you want a no frills app just for straight texting or calling, this is the way to go.
imo
The famous text aggregator imo is most known for its ability to share group SMS messages across multiple OSes and platforms. In 2012 it added a VoIP service, and continues to add features and qualities on par with the other four on this list. Unlike Nimbuzz, it supports video calls (no group video though, unfortunately), and is specifically tailored for tablets.
If you have an Android tablet and do a ton of group messaging and video chat, imo might be your best and easiest app on this list. However, its userbase isn't quite as large as some of these other powerhouses, and it does lack some of the features of Skype.
Wrap up
The bottom line is – if you're someone who calls only a few people, text messages constantly, and want to save some money, you're likely better off going through one of the five VoIP apps above, rather than paying a major telecom company many times more for the same features.
These apps aren't just useful for personal reasons either, as businesses all around the world operate with highspeed internet connections essentially wherever they work, more and more are turning to Skype and other VoIP conferencing for their business needs. It has never been so easy and seamless to communicate to your team for free.